As a leading developer of C-UAS solutions, Black Sage identifies, classifies, tracks and defeats UAS threats for military, government, law enforcement, and civil applications. Black Sage employs a hardware-agnostic approach to integrating best-of-breed sensors with its proprietary artificial intelligence-enabled target tracking and defense automation systems to provide adaptable, end-to-end C-UAS systems.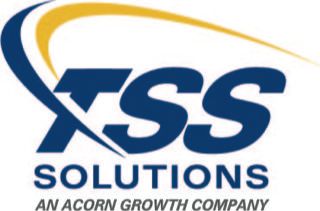 TSS Solutions, an Acorn Growth Company, is the defense electronics leader in upgrading, reengineering, repairing and operating ground-based tactical and fixed position radar and SATCOM systems. The Company is committed to building innovative products and delivering world-class engineering and technical service to support customers' missions globally. TSS Solutions serves the global defense, telecommunications, and commercial industries. The men and women of TSS Solutions are proud to support the United States and its allies who protect national interests and preserve freedom around the world. www.TSSsolutions.com

Serves the secure communications market as a leading provider of communications and computing solutions for government and commercial customers. CIS designs and manufactures a wide range of products, which include secure telephones (under the TSG protocol), secure computers (TEMPEST), encrypted tactical communication systems, secure tele- and video-conferencing systems, and a variety of specialty systems used in secure networks. The products are a mix of those designed and manufactured in-house and Commercial-off-the-Shelf ("COTS") IT and telephony systems that are modified. Primary customers include organizations within the defense, intelligence, law enforcement, and homeland security communities whose missions depend heavily on their ability to communicate and exchange information in a secure manner and to operate in challenging physical environments.