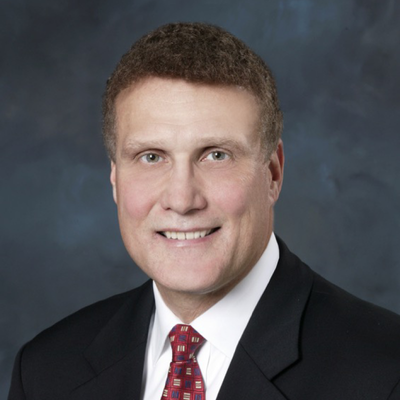 Rear Admiral James J. Quinn (Ret.)
JJ Quinn is a highly accomplished operating executive with experience as a chief operating officer and CEO over multiple commands as a rear admiral with the United States Navy. He is an experienced business leader with more than 20 years of senior executive management experience in government and private industry. JJ has demonstrated expertise in international marketing and sales, strategic business planning, government relations and budgetary planning. He has a deep understanding and rolodex in the Washington Interagency and DOD acquisition process throughout government and industry, including congressional members and committee staff. JJ's domain expertise spans manned and unmanned systems, cyber security, strike and surveillance systems, satellite communications and missile defense.
JJ recently retired from Northrop Grumman Corporation's aerospace systems unmanned systems division, where he was the lead executive responsible for the development and execution of domestic and international growth strategies for the newly restructured $3 billion division. Over a 10-year tenure, JJ held other positions including vice president of business development for the strike and surveillance systems division, VP of business development for the military space systems division, director of Navy-Marine Corps programs and corporate lead executive for Northrop Grumman's integrated systems sector in Hampton Roads, VA. Prior to joining Northrop Grumman Corporation, JJ retired from the U.S. Navy after a long and decorated career as a naval aviator with the rank of rear admiral. JJ was director of operations, plans, policy and training for the commander in chief, U.S. Atlantic Fleet. Previously, JJ was commander of Carrier Group TWO (Harry S. Truman Battle Group) and served as the senior military assistant to the secretary of defense. Earlier in JJ's career, he served as commander of the naval space command and commanding officer of the USS Abraham Lincoln, as well as the USS Juneau and Fighter Squadron TWO. Previous assignments included an instructor tour with the Naval Fighter Weapons School (TOPGUN) and as the naval aide to Presidents Ronald Reagan and George H.W. Bush.
Over his 30 year Navy career, JJ held a total of five commands and accumulated more than 2,800 flight hours and over 550 carrier landings in a number of fighter aircraft. His personal decorations include the Defense Superior Service Medal, five Legions of Merit, two Bronze Stars, two Meritorious Service Medals, four Air Medals (two Individual with Combat "V"/2 Strike-Flight) and four Navy Commendation Medals (two with Combat "V").
JJ received his B,S. in Mathematics from the United States Naval Academy and is a graduate of the United State Navy's Nuclear Power Program. He received his wings and was designated a naval flight officer at NAS Pensacola in September 1975. JJ currently serves as president of The Tailhook Education Foundation, Inc. He is also a board member of Young America's Foundation Reagan Ranch Board of Governors and is an independent director with Arotech Corporation. JJ also serves as a board member on the San Diego Military Affairs Council (SDMAC) and San Diego Fleet Week.