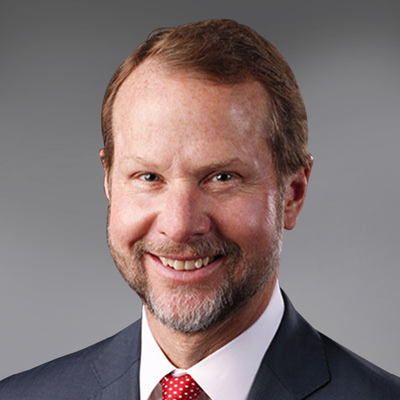 Rainey Williams
Senior Advisor
G. Rainey Williams, Jr. is president of Marco Capital Group A Limited Partnership, a privately owned investment partnership operating in Texas, Oklahoma and the Southwestern United States. Marco has been an active private investor over the last 25+ years, investing well in excess of $25 million in a broad number of private equity, real estate and other alternative investments. Williams has led Marco since it and it's predecessors were established in 1989.
Williams is an experienced advisor to financial services and investment firms, serving as lead independent director of BancFirst Corporation, and on the boards of American Trailer Works Inc.
Williams is an adjunct professor in the MBA program at Price College of Business at the University of Oklahoma. He has also held significant offices and board positions for numerous charitable organizations including the United Way of Metro Oklahoma City, Greater Oklahoma City Chamber of Commerce and YMCA Retirement Fund in New York. He is a life member and former chairman of the YMCA of Greater Oklahoma City. Currently, he serves as chair of the board of the Dean McGee Eye Institute Foundation and treasurer of the State Fair of Oklahoma.
Williams earned a B.B.A. degree in Finance from Southern Methodist University and a law degree from the University Of Oklahoma College Of Law.