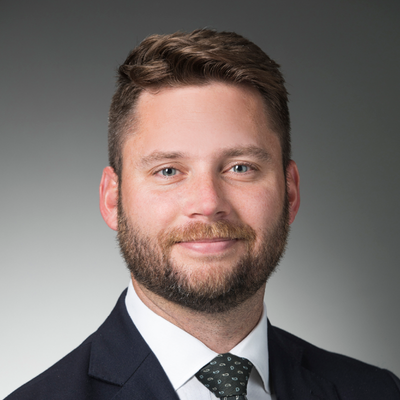 Matthew Ritchie
Managing Director
As a managing director, Matthew Ritchie is responsible for executing operational due diligence for new acquisitions, portfolio company strategic development, implementation of portfolio company operational enhancements and identifying new direct investment opportunities.
Ritchie brings extensive operational and transactional experience delivering growth outcomes in the aerospace and defense sector. Prior to joining Acorn in 2018, Ritchie was a senior manager at Northrop Grumman serving in leadership roles in program management, strategic planning and corporate development for the $4.5 billion technology services sector. In this capacity, Ritchie held operational responsibility for manned military aircraft sustainment and modernization programs for U.S. and international customers; design and deployment of long-term growth strategy for military logistics, cyber operations and training systems businesses; and execution of M&A candidate identification and post-merger integration. Before joining Northrop Grumman, Ritchie led aerospace and defense buy-side transaction advisory and strategy development engagements for financial and strategic sponsors as a senior associate at The Cohen Group, a consultancy founded by former Defense Secretary William Cohen. Earlier in his career, Ritchie served as an associate at Renaissance Strategic Advisors and began his career as an analyst with Forecast International in 2007.
Ritchie serves on the Young Professionals Committee of USO Metropolitan Washington-Baltimore and is an active supporter of the University of North Carolina's Global Education Center.
He holds a B.A. degrees in Public Policy Analysis and Slavic Languages from the University of North Carolina at Chapel Hill and an MBA from the McDonough School of Business at Georgetown University. Ritchie and wife, Amy, live in Washington, DC.