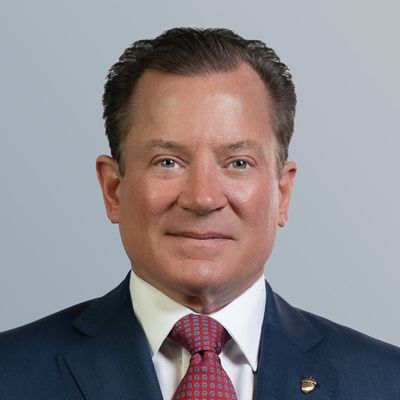 John Blevins
CCO
As Chief Compliance Officer at Acorn, John Blevins is responsible for leading the compliance function, providing advisory and assurance support for the firm and its funds.
Blevins has over 30 years of professional experience in compliance, administration, and regulatory oversight of complex products among globally diversified businesses within the financial services industry. While originally from Oklahoma, Blevins spent most of his career based in New York City working in a global compliance capacity for several large investment management firms.
Before joining Acorn, Blevins was Global Chief Compliance Officer for PineBridge Investments and was a member of the firm's senior leadership team. Prior to PineBridge, Blevins was Global Deputy Chief Compliance Officer for BlackRock. Blevins led the implementation of BlackRock's compliance program during the firm's acquisition of Merrill Lynch Investment Management in 2006, and during the acquisition of Barclay's Global Investors in 2009, which led to BlackRock becoming the world's largest investment management firm. Blevins has also been Global Chief Compliance Officer for Lazard Asset Management, Director of Compliance for North America for SSB Citi Asset Management, and Global Director of Compliance for AIG Global Investment Group.
Blevins received his Bachelor of Science degree in Accounting from Oklahoma State University and is an active member of the National Society of Compliance Professionals. Blevins resides with his family in Edmond, Oklahoma.