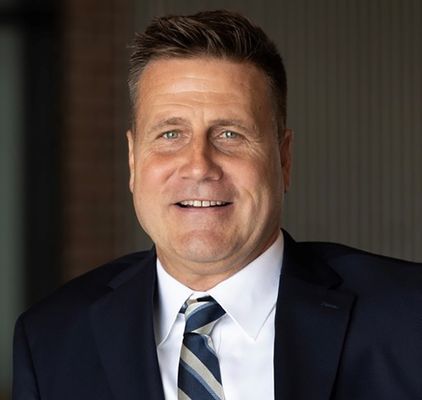 Gary Ambrose
Managing Director
As Managing Director for Acorn Growth Companies, Gary brings 36 years of aviation, advanced technology, and leadership experience. He supports cross-functionally in the activities of the firm but specializes in supporting the development, optimization, and operationalization of portfolio company growth strategies and operational capabilities. In 2008, Gary joined one of Acorn's portfolio companies – Commuter Air Technology (CAT). In his different roles at CAT including Program Manager, VP of Business Development, Senior Vice President, and General Manager of a repair station, Gary was instrumental in the company's monumental growth.
Prior to 2008, Gary had a very successful Navy career, completing 24 years of active-duty service. As a mustang Officer, he enlisted in 1984, he rose through the ranks to become an accomplished Naval Aviator, completing 10 world-wide deployments amassing more than 6000 flight hours as Instructor Pilot and Mission Commander. He flew numerous aircraft, namely the P-3 Orion and Boeing 737. He served as a Catapult and Arresting Gear Officer and Assistant Air Officer (mini-boss) aboard the USS Enterprise CVN-65 during the 9/11 attacks, setting a Naval Aviation record for the most aircraft "traps" in 24-hour cycle. His last flying tour was as Chief Pilot and Officer in Charge (OIC) for Navy Special Projects Squadron TWO, leading numerous multi-aircraft detachments in combat supporting Special Operations. His last staff tour was at Special Operations Command Pacific (SOCPAC), where he was selected as Chief of ISR and Joint Special Operations Air Detachment Commander in the Philippines.
His most recent academic experience is with Oklahoma State University (OSU), where he served as the Deputy Director of the Unmanned Systems Research Institute (USRI) for 5 years, which recognized substantial growth supporting DOD UAS interest. He also served as an adjunct professor instructing Aviation Law, International Operations and Human Factors. He has a BS in Psychology from University of New York, a MS in Aviation Management from Embry Riddle Aeronautical University and a MS from the USMC Command & Staff College (Counterterrorism).
Gary was also selected as COO for Navatek LLC, a diverse maritime R&D company in the areas of fluid dynamics, propulsion, artificial intelligence, and digital twin technologies. Gary's most recent endeavor was standing up the embryonic autonomy group for Berry Aviation in Stillwater, OK.