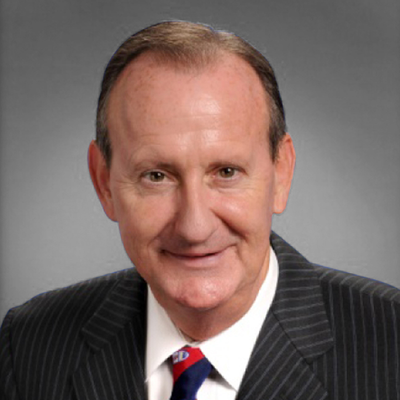 Danny Hilliard
Danny Hilliard was appointed in July, 2015, and serves as President of Corporate Development for the Chickasaw Nation. Hilliard served in the Oklahoma House of Representatives for 14 years, and most recently as vice president of External Relations and Planning for the University of Oklahoma.
In his current position, Hilliard assists in the Chickasaw Nation's business diversification efforts at the Corporate Development office in Oklahoma City. He presently serves on several boards within the Chickasaw Nation which encompass the technology, health, financial services and energy sectors. Hilliard also serves on several local boards including the board of directors for i2E, Inc., a nationally recognized private not-for-profit corporation focused on growing innovative small businesses in Oklahoma.
Hilliard served at the University of Oklahoma from 2004-2015 where he was an executive officer and a member of the Research Cabinet for the university and was selected to be the first vice president for Governmental Relations in the history of the university. He worked directly with OU President David Boren and university stakeholders to identify and develop new initiatives, programs, partnerships, capacities and relationships.
Prior to joining OU, Hilliard served in the Oklahoma House of Representatives from 1990-2004, representing District 22 in south-central Oklahoma. While in the legislature, he was selected as House Majority Leader and was elected Speaker Pro Tempore for 2003-2004. Hilliard also served as the chairman of the subcommittee on appropriations for five years where he oversaw the budgets and operations of various state agencies.
Hilliard is a graduate of East Central University, Ada, and was selected as the ECU Distinguished Alumnus in 2004. He is also a graduate of the Dallas Mortuary College and served as president of the Pi Sigma Eta Academic Fraternity.
He has been married to Karen (Wood), formerly of Tishomingo, for 36 years and they have one daughter, Rhianan, who is a graduate of the University of Oklahoma and a current teacher in the Norman Public School system.