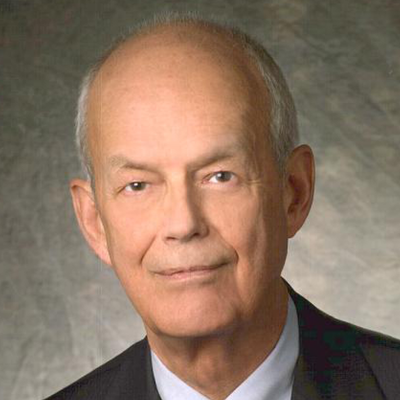 Admiral Bobby R. Inman (Ret.)
Bob Inman has more than 16 years of private equity/venture capital, 30 years of private investing and 40 years of operational and government experience. Prior to founding Limestone, he was a managing director at Gefinor Ventures where he oversaw investments in several early stage startups including Kionix (acquired by Rohm Co., Ltd of Japan). Additionally, he has managed private investments in many early stage technology companies, with notable successes including Dell and Oracle, on whose boards of directors he served through their successful IPOs.
Past operational experience included serving on the board of directors of the following public companies: Fluor, Massey Energy, SAIC, SBC Communications (now AT&T), Temple-Inland, Texas Eastern, Tracor and Xerox. Additionally, he served as the chairman for both the Federal Reserve Bank of Dallas and the Paine Webber Development Corp Advisory Board. He also served as chairman, president and CEO of Westmark Systems and Chairman and CEO of MCC. Prior to that, he spent 31 years in the U.S. Navy, earning the rank of four-star Admiral and serving as the deputy director of Central Intelligence, director of the National Security Agency, vice director of the Defense Intelligence Agency and Director of Naval Intelligence.
Long active in educational concerns, he served as a chairman of the Center for Excellence in Education and Interim Dean at the LBJ School of Public Affairs at The University of Texas at Austin. He currently serves as a trustee of Cal Tech and the American Assembly and is a member of the National Academy of Public Administration. He also holds the Lyndon B. Johnson Centennial Chair in National Policy at UT and serves as a tenured professor.
He received his B.A. degree from The University of Texas at Austin, and currently serves on the board of directors of Constellis Group and MobiTV.