The Acorn team is our competitive advantage. Their passion and proven experience in the aerospace, defense, intelligence and space technology industries is unmatched. With decades of combined experience, our team operates with integrity, determination, deliberation, commitment, and humility.
Strategic Partners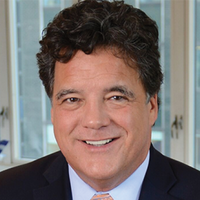 Senior Advisor
Hal Chrisman is a seasoned aerospace and defense professional with more than 32 years of experience in the industry. Chrisman has split his time between consulting and executive–level industry positions. His experience spans all major market segments including commercial air transport, defense, rotary wing and business aviation. His functional focus has been mergers and acquisitions transaction support, strategic planning, operational improvement and industrial marketing.
Most recently, Chrisman was a vice president with ICF's Airlines, Aerospace and MRO practice. Previously, he was a principal with AeroStrategy, a boutique consultancy focused on the aviation and aerospace industries; sr. vice president of Corporate Development for Pemco Aviation Group; sr. vice president of Business Development for Aerospan, a spare parts eBusiness joint venture between AAR and SITA; senior director of aerospace and defense solutions for Oracle Corporation; and a principal with The Canaan...
more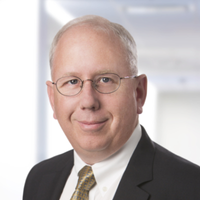 Chris Caron focuses his practice on federal funding opportunities.
Prior to joining Steptoe, Chris was the deputy chief of staff and an appropriations associate at the Office of Congressman Tom Cole (R-OK). He managed the day to day operations and staff of member's legislative shop as deputy of staff, as well as conducted and managed member's appropriations work as associate staff to the House Appropriations Committee. Chris also served in a variety of other roles during his time at Congressman Tom Cole's office, including Republican leadership liaison for NRCC chairman, legislative director/military legislative assistant, Rules Committee associate, and budget committee associate. He also worked for Congresswoman Jo Ann Davis, Congresswoman Helen Chenowerth-Hage, Congressman Tom Latham, Congressman Joe Pitts, and he interned for former House Majority Leader Congressman Dick Armey.
During his time on Capitol Hill, Chris specialized in defense policy, international...
more